Navigation: Settings → Groups
Used for creating new groups of Account, Contact, Lead, Opportunity, Contract, Knowledge Management, Risk, Incident, Problem, Issue, Change request, Media and other system objects. Groups can be used to simplify view of various tables using Filter → available Group functionality, easily create audience for Campaign, etc.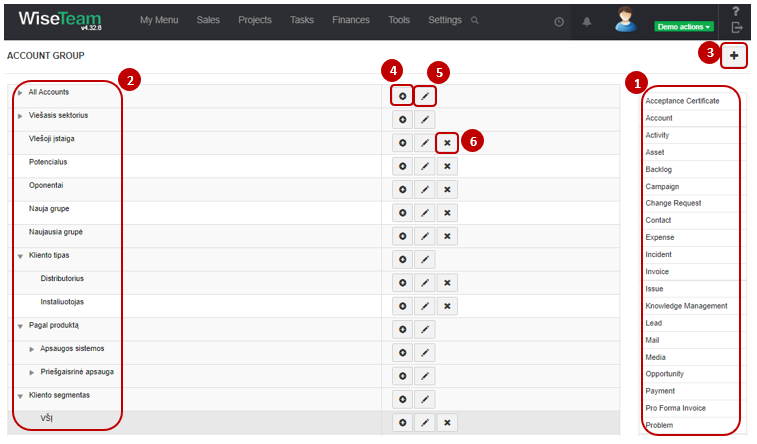 1. Categories for which it is possible to create groups are provided on the right.
2. Groups (parent groups and subgroups) available for selected category are provided on the left.
3. Multiple parent groups can be created for single category. Click

to create new parent group. There is a possibility to create new Group when assigning record to a group.
4. Multiple subgroups can be created for single parent group. Click

to create new subgroup.
5. Click

to edit a group.
6. Click

to delete a group from list. Note: it is possible to delete only groups that do not have any subgroups.